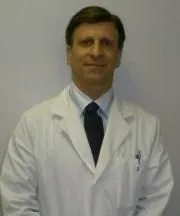 Dr. Jerry M. Fabrikant graduated from State University of New York at Stony Brook with a B.S. in Biology in 1975. He then attended California College of Podiatric Medicine where he graduated an accelerated program which compressed four years into three, leading to a Doctor of Podiatric Medicine degree in 1978.
After his graduation from Podiatry School, Dr. Fabrikant completed his surgical residency at College Park Hospital in San Diego finishing in 1979. He then went into private practice in north La Mesa, and moved to Grossmont Medical Center. He also has an office in Ramona and San Diego.
Dr. Fabrikant is board certified in Ankle & Foot Surgery in the State of California. He is also board certified by the American Board of Podiatric Surgery; American Board of Podiatric Orthopedics and Primary Podiatric Medicine and the American Academy of Wound Management. He is an Agreed Medical Examiner ( A.M.E.) and a Qualified Medical Examiner ( Q.M.E. ) in Podiatry for the State of California Workers Compensation Cases.
Dr. Fabrikant holds staff privileges at Grossmont Hospital, Alvarado Hospital, Scripps Chula Vista Hospital and Promise Hospital.
Education
1978-1979     Podiatric Surgical Resident
College Park Hospital
San Diego, California
1975-1978     California College of Podiatric Medicine
San Francisco, California
B.S. (Basic Medicine)
D.P.M. (Doctor of Podiatric Medicine)
1971-1975     State University of New York at Stony Brook
Stony Brook, New York
B.S. (Biology)